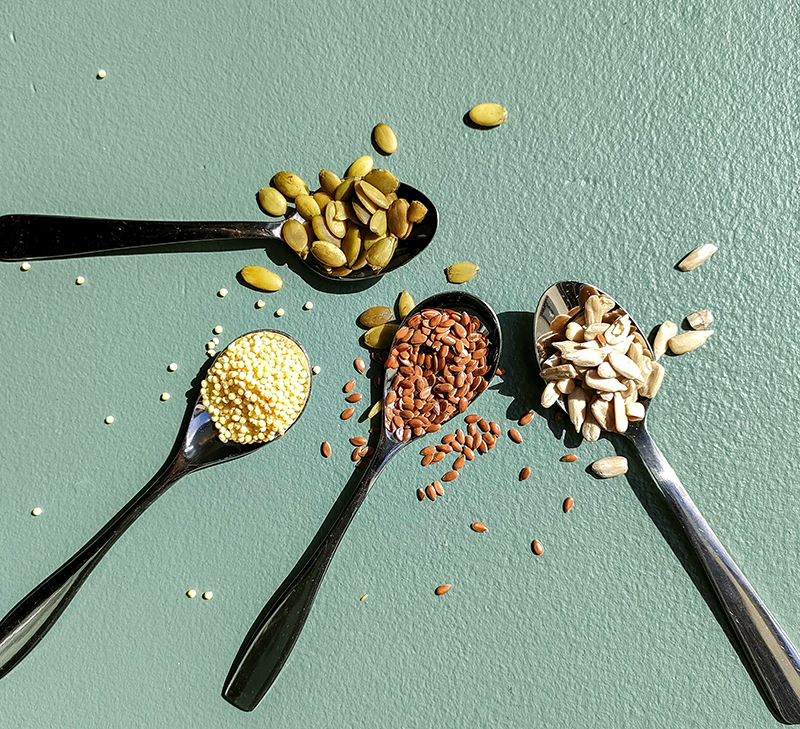 Millets are cereal crops which were the staple food in India before paddy was cultivated on a large scale in India. They contain complex carbohydrates which helps in maintaining the blood sugar level at a normal rate unlike foods containing Simple carbohydrates. Millets are predominantly rain fed and drought resistant crops. They require a tenth of water requirements of other crops like paddy.Millets go a long way in tackling malnutrition among the poor. The Indian Government has been consciously promoting millets to be included in the mainstream diet. They have even designated the year '2023' as the 'Year of Millets'.
Health Benefits:
Good for those with diabetes, obesity or other lifestyle diseases.
Millets support digestion, improve appetite, nourish prana and blood deficiencies
Increase lactation, harmonize the stomach, and calm the sleep
Contains high amounts of dietary fibre which help lower blood glucose levels and improve insulin response
Apart from these obvious benefits, these super grains are a great source of several vitamins and minerals, including phosphorus, important for energy production and storage, magnesium which enhances nutrient delivery and increases insulin sensitivity.